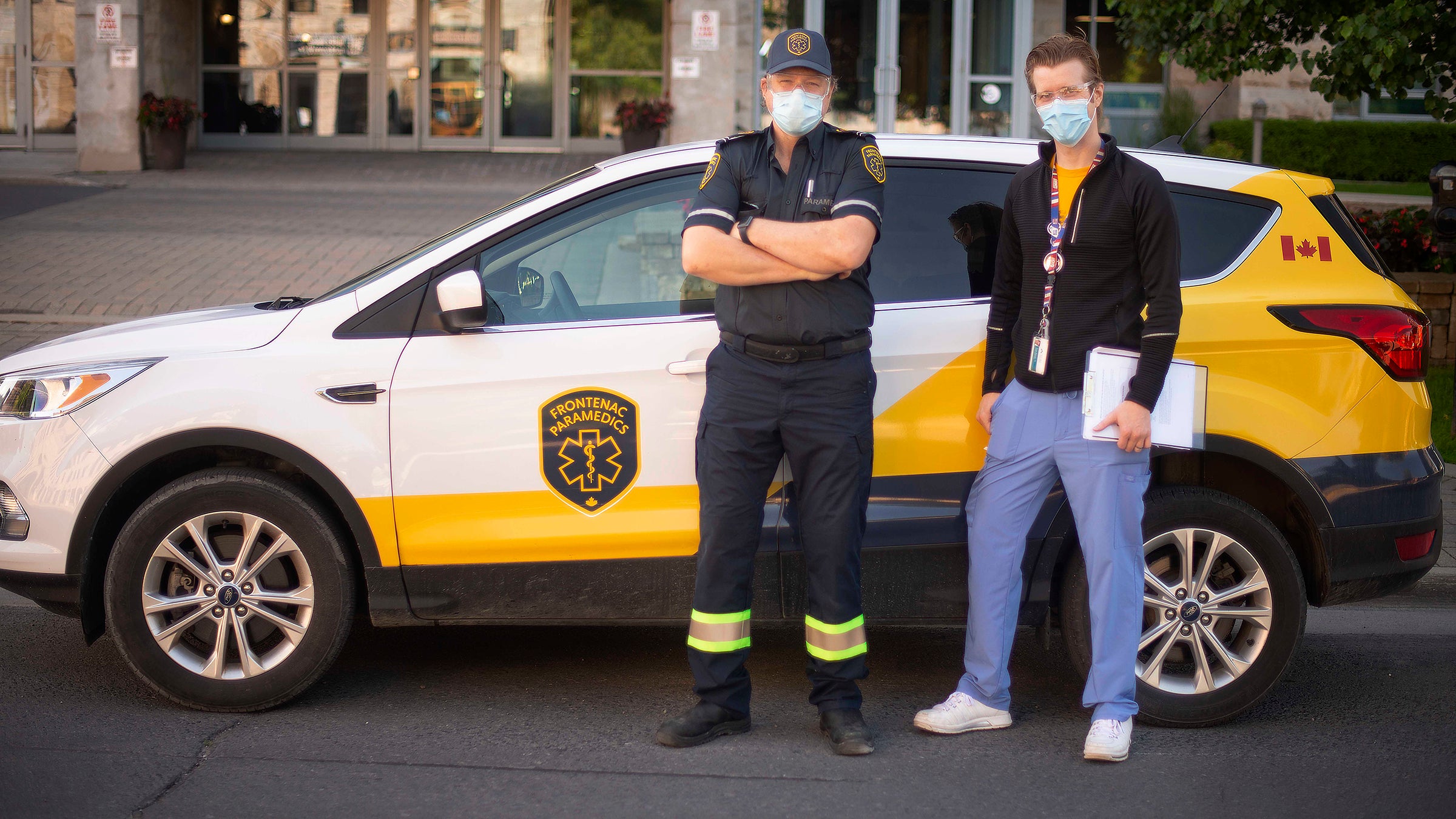 How Frontenac Paramedics' Community Paramedicine program helps vulnerable residents stay well at home
The Frontenac Paramedics' Community Paramedicine program embodies the FLA OHT People-Centered Health Home concept: It's one way to support people to stay well by receiving care in the comfort of their homes. 
Proposals for Frontenac Paramedics' Community Paramedicine program earned the support of Frontenac County Council 2014. Starting early, community paramedics hosted successful community wellness and vaccination clinics around the County and in Kingston. This led to improved communication between people, physicians and other health-care providers. 
The program expanded and by spring 2021, it received a financial boost when the Government of Ontario invested a further $6.5 million over four years. That funding helped increase community paramedics' overall client capacity and added new and expanded capabilities including in-home diagnostic procedures, assessments, testing, and routine monitoring of general conditions and vital signs such as blood pressure, heart rate, and blood oxygen.
Photo: Frontenac Community Paramedic Shawn and KFL&A Public Health Nurse Peter on Ontario St in Kingston while on rounds delivering in-home COVID vaccine doses to Community Paramedicine clients.
"Perhaps the most important thing Community Paramedics do is to provide people with guidance and support related to navigating the health care system," says Jeremie Hurtubise,
Superintendent of Performance Standards – Community Paramedicine, Frontenac Paramedics.
"We connect with patients' primary care givers and act as an essential part of each patient's care plan. We also advise patients about other more suitable ways to access non-emergency medical and mental health resources."
Going forward, Frontenac Community Paramedics continue to help patients stay well at home longer which helps to reduce demand for long-term care, reduces pressure on valuable emergency medical resources, provides new career pathways for paramedics, and helps fill some gaps in the health care system.  
Community Paramedicine Program in-home visits to residents of Frontenac County and Kingston are available by direct application or via physician referral. Learn more about the Frontenac Paramedics Community Paramedicine program.