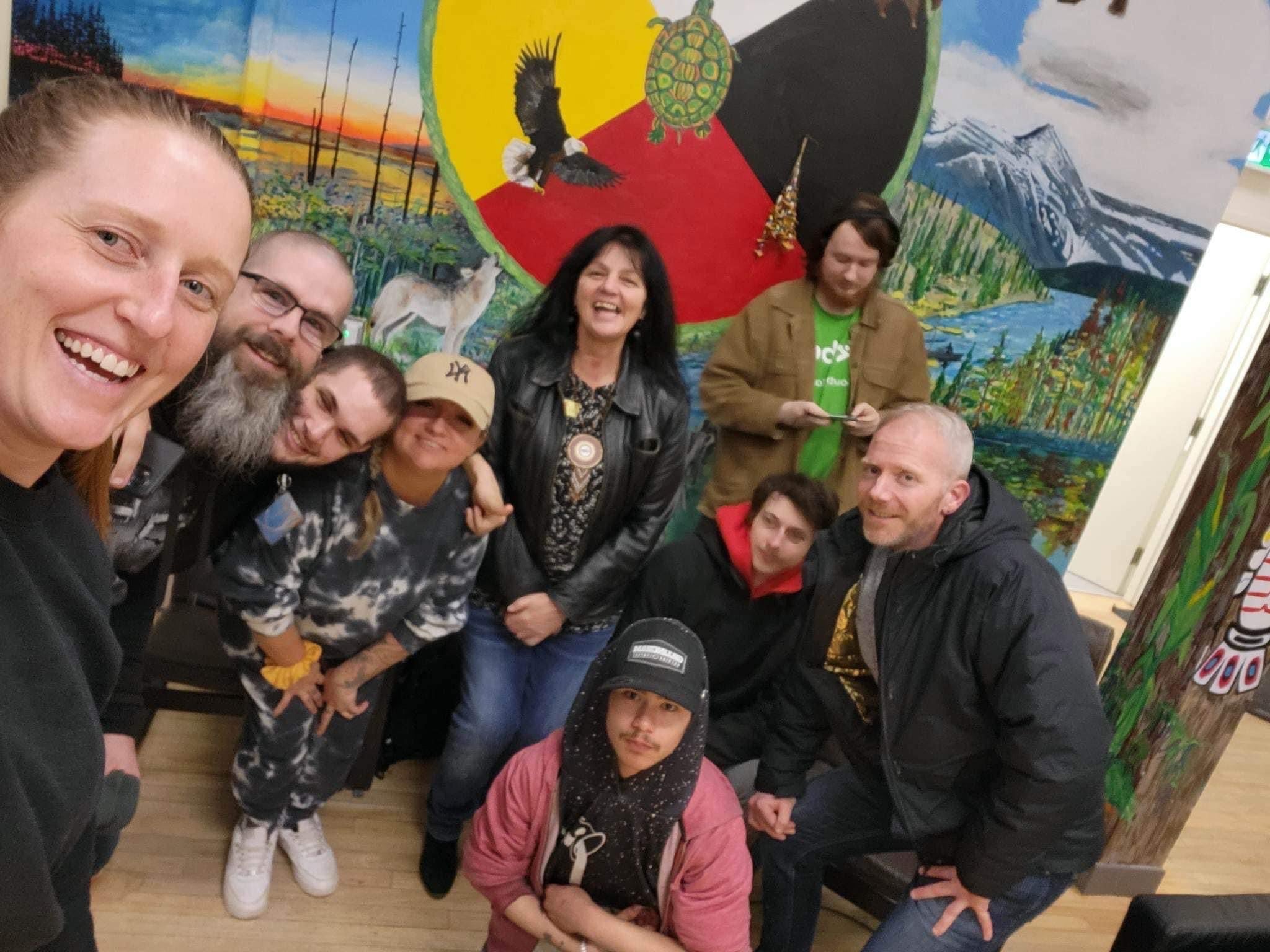 Access to primary care at the KFL&A Youth Wellness Hub
Interested in what a Health Home aimed at youth looks like in practice? Look no further than Kingston, Frontenac, Lennox and Addington (KFL&A) One Roof Youth Wellness Hub to see the immediate and positive impact of this model of care.
"One Roof, at first just an idea discussed by a handful of community agencies, officially opened its doors in 2017. Since then, it has expanded to include 27 local youth-serving agencies and is now a fully integrated one-stop-shop service hub for vulnerable and transitional-aged youth", says Krystal O'Farrell, Care Coordinator at One Roof.
One Roof offers easily accessible walk-in services for youth aged 12 to 25 seeking support and living in Kingston and surrounding communities. Services are free, low-barrier and support a range of needs related to mental health, substance use concerns, primary health care, poverty, trauma, abuse, homelessness, conflict with the law, employment, and other social services, as well as offering skills and wellbeing activities. "The aim is to provide the right services, at the right time, in the right location," says O'Farrell.
Those services include easy access to primary care for youth. Kingston Community Health Centres (KCHC) Nurse Practitioner Maggie McNabb is on-site two half days a week, offering a variety of services, from testing for sexually transmitted infections, to health screening and education, and referring to mental health supports and other specialists.
McNabb says that having primary care resources in a setting like One Roof is important as it encompasses trauma-informed care. "This setting allows me to meet the youth where they are, in a setting that also offers many other services beyond medical care. For some of these youth, One Roof is their home, and they feel safe in this setting. Offering care at One Roof reduces barriers and improves access to medical care for youth who often otherwise would not access care," says McNabb. 
O'Farrell agrees with McNabb, noting "We have witnessed firsthand the positive impact of offering on-site primary care to marginalized youth. Equity-seeking youth who have traditionally had negative experiences seeking health care in mainstream settings have expressed their gratitude for this service. In May, 43 youth accessed primary care at One Roof with KCHC."
Photo caption: Nurse Practitioner Maggie on the road at Sydenham High School with PORCH and One Roof Youth Wellness Hub, Spring 2023
This kind of service can be a game-changer for youth. McNabb says "Many of the youth have experienced Adverse Childhood Events and have never had the opportunity to be empowered in their care. By being a part of a Health Home, they have the chance to actively participate in their care and choose if they want to be connected to other services. Often this choice and collaboration happens within our appointment where together, we meet with other support staff. Allowing the youth to have a choice in what and whom they access provides an environment grounded in trauma-informed practices." 
This is exactly the goal of One Roof and exemplifies the huge benefits of team-based care, says O'Farrell. "Young people who are better connected will experience improved mental health, a community approach to receive wraparound care, and be empowered to reach their fullest potential."
Learn more about One Roof or the services offered at Kingston Home Base Housing.